Simple Mod.
Makes mining a bit easier if that is your skill: Once you reach level 7, when you break a block you will automatically collect the rubble as long as you have room to carry it.
Also, you can control which Pickaxes will give Lucky Break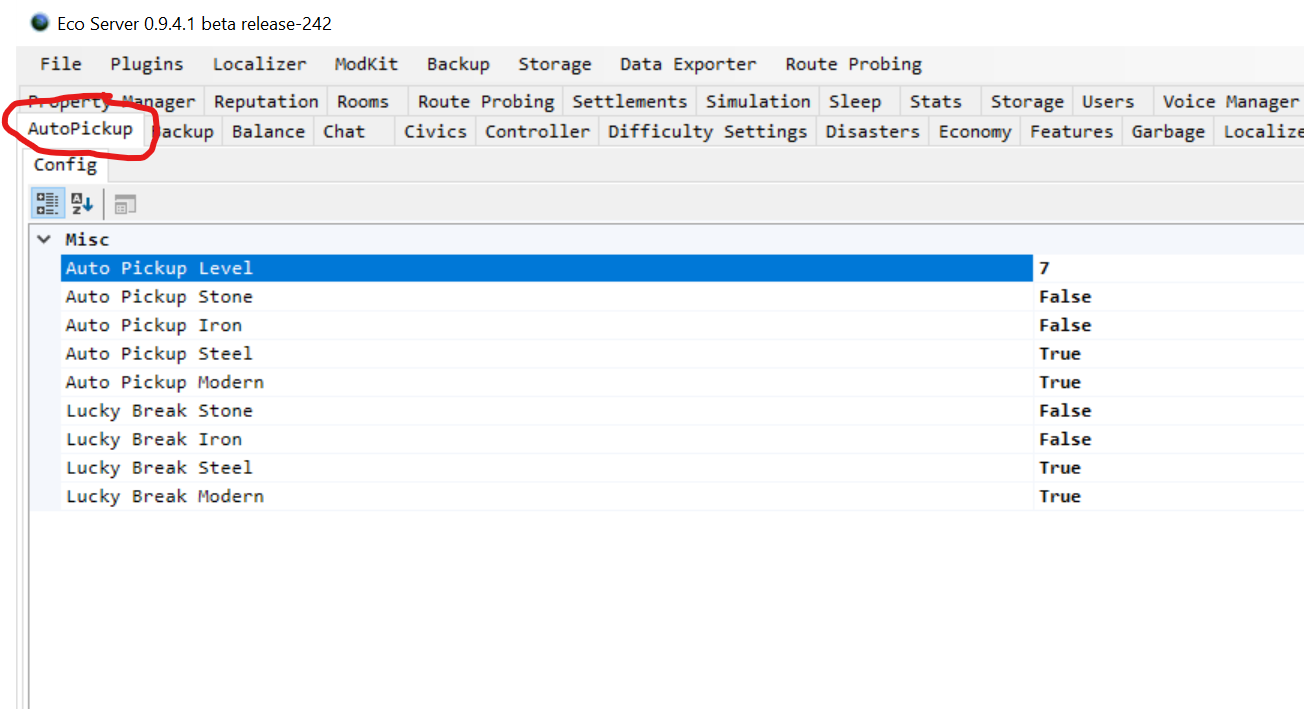 This has an added Settings section to allow you to customize the following things, there is a "AutoPickup" tab in the server settings which allows you to alter mining on your server how you like:
1. You can adjust what level you get the AutoPickup buff. (Set it to level 0 and everyone will get it).
2. You can control which Pickaxes give the buff. If you want to make the Modern Pickaxe useful, set the level to 0, and only enable it on that pickaxe.
3. You can control which Pickaxes come with the LuckyBreak buff.
Works with Eco 9.4.1
Credit: OnlyJoe, who often goes by just Joe.